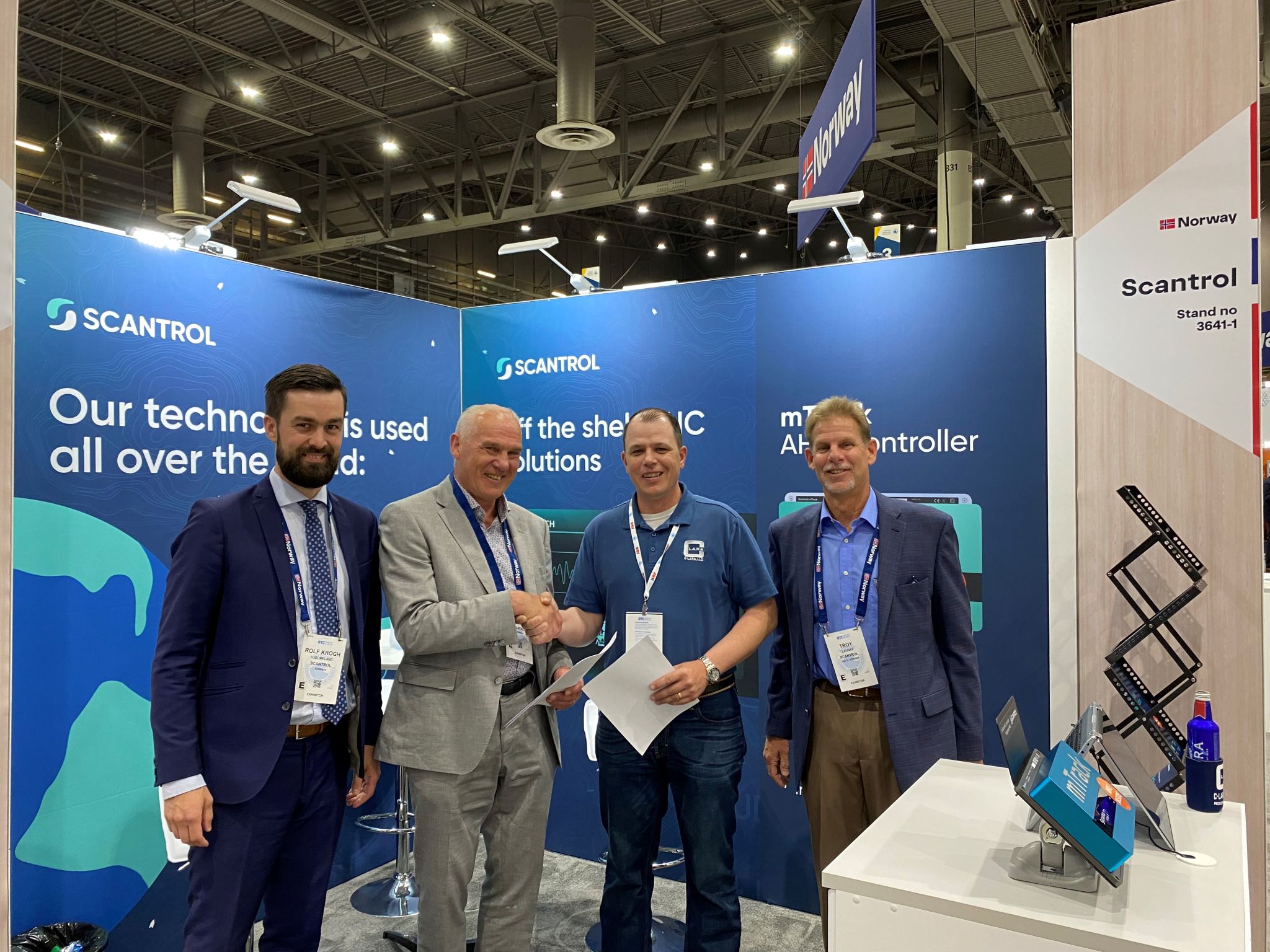 At the 2022 OTC in Houston, TX, Scantrol AS and C-LARs, LLC have agreed to partner together in providing customers with specialized control systems, including Active Heave Compensation (AHC). The contract was signed at OTC Houston in early May 2022. 
Scantrol AS is an independent supplier of monitoring and control systems for the marine business. They are committed to understanding clients' needs and challenges to design systems and software that provides high user value. Scantrol is well known for delivering beyond their customer's expectations. They have a strong background in working toward goals and have proven their ability to achieve them.
C-LARs, LLC is an ISO-9001:2015 certified manufacturer of custom engineered industrial equipment that serves a global client base, including aerospace, oceanographic, military, government, and commercial users. With over 30 years industry experience in design, engineering, manufacturing, testing, and field service, C-LARs has the technical capability to engineer and manufacture a custom solution for any application and provide support throughout the product's life cycle.
"C-LARS's strategy and product line fits perfectly with Scantrol's. We are very excited to take part in delivering electric LARS systems in the U.S", says Rolf Hjelmeland – Business Development Manager for AHC at Scantrol AS.
"Top down, C-LARS is committed to becoming the premier ROV handling system manufacturer in North America.  There is a need for a work class ROV electric winch systems in North America and we are positioning ourselves to meet that demand.  Our partnership with Scantrol reflects that commitment.  We are excited to incorporate their AHC control systems with our winch designs."  Adam Janac – Executive VP & Managing Partner – C-LARs LLC
"The customer demand is very high for an affordable and reliable electric LARS that has the latest most advanced technology. This partnership will provide the solution the offshore industry has been waiting for. A game changer for the Gulf of Mexico", says Troy Launay – US Sales Representative for Scantrol AS.
Launch And Recovery Systems (LARs)
IT'S IN OUR NAME.  IT'S WHAT WE DO.
If you would like to learn more about how C-LARs can provide you with engineering solutions and products, please reach out to any member of our leadership or sales team. We look forward to hearing from you!