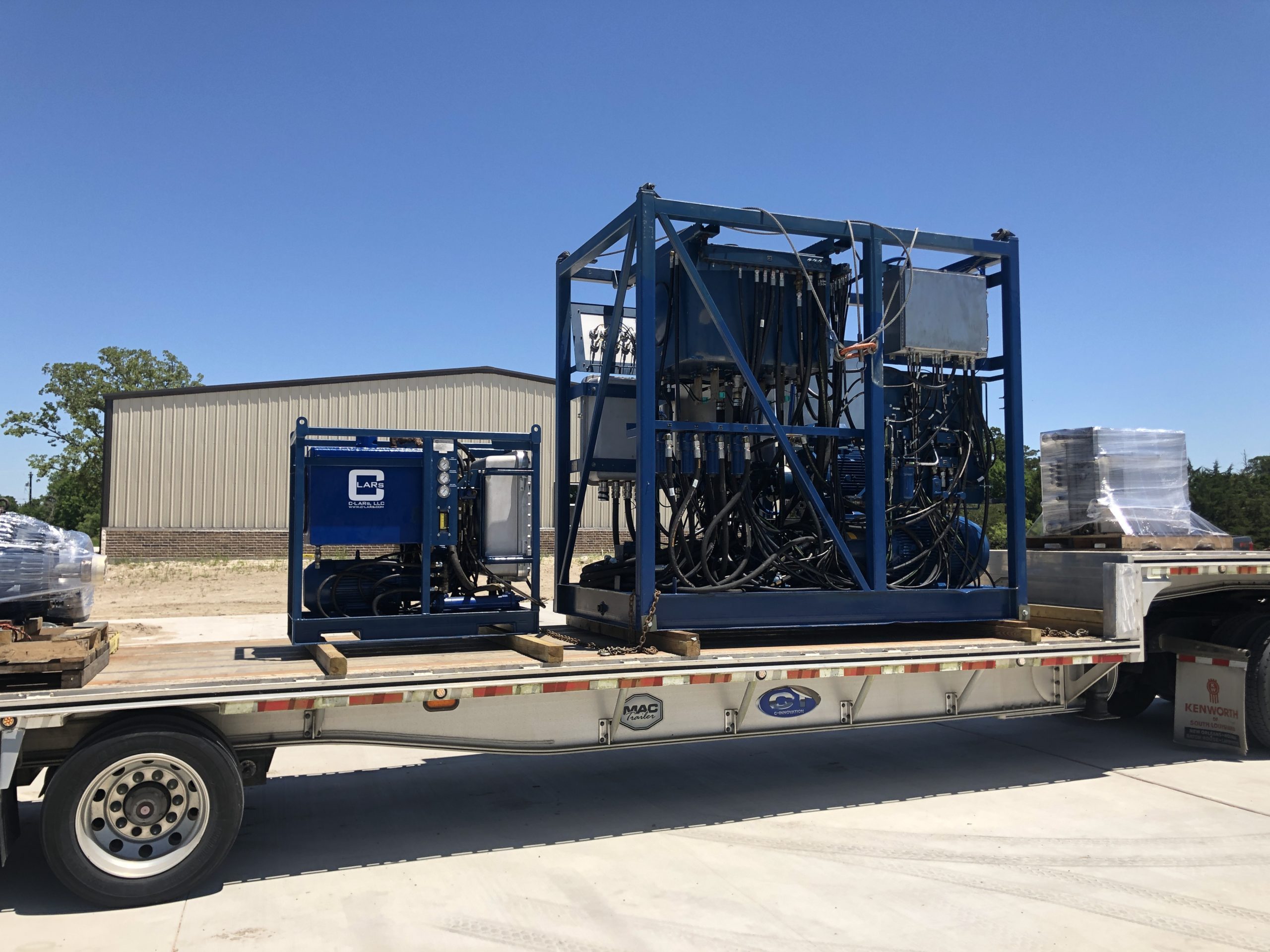 College Station, TX USA.  30 JULY 2020 – C-LARs, LLC, an established supplier of engineered marine products and field services announces the delivery of (2) Zone II Hazardous Area rate hydraulic power unit systems.
Adam Janac, C-LARs Executive Vice President stated, "We were very excited to put together a proposal and ultimately win the contract for this project.  The scope of work highlighted  multiple areas of expertise of our team, including the design and installation of hydraulic and electrical controls to meet hazardous area compliance and the DNV certification process.  We were also able to provide our client a cost effective conversion of their a-frame for hazardous area operation.  It was a rewarding challenge that we were able to execute on schedule."
The project scope include completion of (1) dual 90 kW electro-hydraulic power unit and (1) single 22 kW auxillary power unit.  Both power units were certified to Zone 2, IIB, TX (ATEX) by DNV-GL .  Additional scope of work included field installation and conversion of electrical a-frame controls to an all hydraulic system.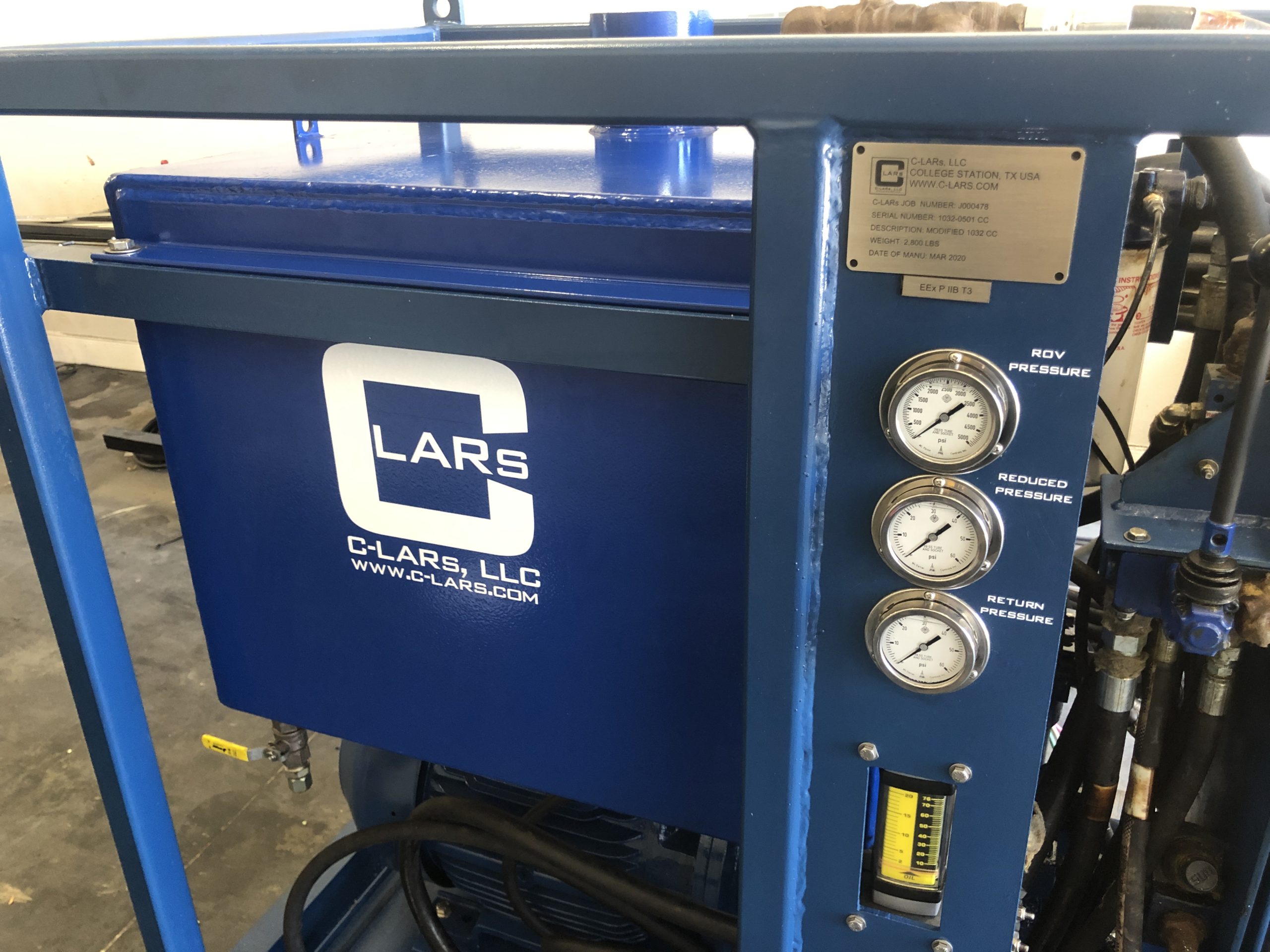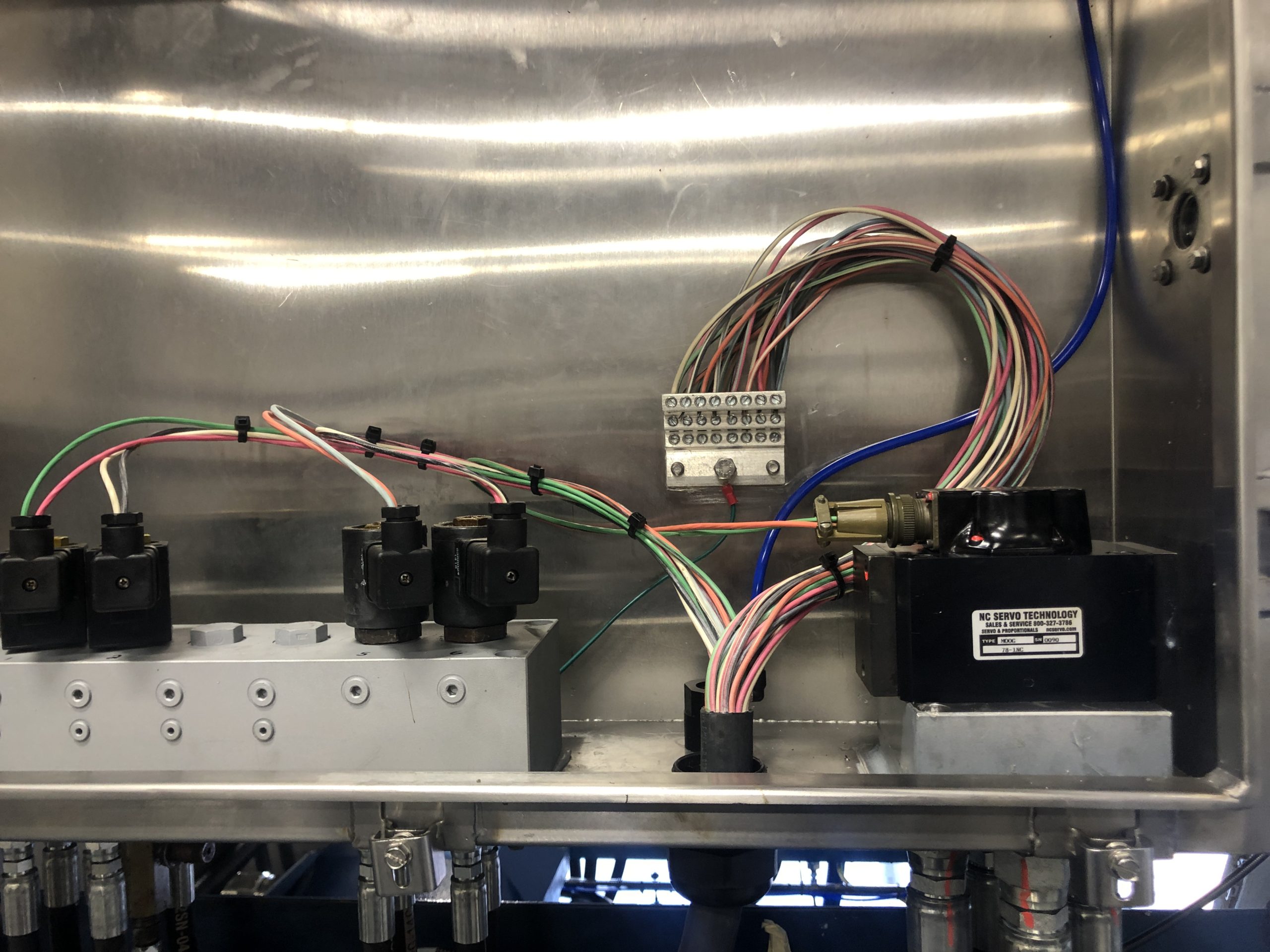 C-LARs also updated the line monitoring systems for this equipment, utilizing the new RPC-90x line monitoring display from Rugged Controls.  "Not only did we go to Rugged Controls for the line monitoring system, we also asked them to deliver hazardous area rated load pin.  They once again proved to be a very valuable vendor for C-LARs on this project.  Additionally, Cates Control Solutions came through for us in a big way with a quick delivery on the electric motors," stated Janac.
All engineering, manufacturing, DNV survey, and factory acceptance testing took place at C-LARs's College Station, TX facility.
About C-LARs, LLC – Established in 2015, C-LARs, LLC is a supplier of engineered winches, launch & recovery systems, hydraulic cylinders, sheaves, and associated deck equipment. Additionally, C-LARs provides field and repair services supporting defense, oceanographic, and subsea customers world wide.
For More Information, Contact Adam Janac
979-575-2841