L

aunch
A

nd
R

ecovery
S

ystems

It's In Our Name, It's What We Do

At C-LARs, we're taking on the challenges of offshore operations head-on with our new and innovative Launch and Recovery System (LARS) – the CTA620. Engineered with expertise drawn from over 15 years of custom solutions and a deep understanding of our customers' needs, the CTA620 elevates offshore operations to new heights of efficiency, safety, and seamless performance. Our unwavering commitment to innovation and stringent engineering standards have shaped a LARS that blends simplicity with enhanced features, redefining the launch and recovery process.
SWL LUFFING: 13 T
SWL OVERBOARD: 20 T
OVERBOARD REACH: 177″ (4500 mm)
WIDTH BETWEEN LEGS: 119.5″ (3035 mm)
VERTICAL CLEARANCE: 261″ (6,634 mm) from bottom of docking head to base skid
FOOTPRINT: 287″ (7290 mm) LG x 147″ (3734 mm) W
WEIGHT: 45,000 LBS (20,445 KG)
START UP SAFETY VALVE

Special circuit designed to prevent unintended A-frame movement during initial startup.
UMBILICAL OVERPULL PROTECTION
System detects high tension and prevents overpulling the umbilical during luffing operations.
ANTI-CRUSHING PROTECTION
System detects compressive loads and prevents crushing of the TMS/ROV while landing.
SPECIAL SELF-ERECTING DESIGN
Reduces the number and size of cylinders required for luffing operations.
Allows for landing of the ROV without telescoping cylinders.
INBOARD/OUTBOARD SWING

LEFT/RIGHT SWAY (+/- 30 Degrees)
FLAGGING (+/- 5 Degrees)
SLEW (330 Degrees)
FAIL SAFE LATCH
CUSHION RING
LINE COUNT ,  LINE SPEED,  LINE TENSION
LATCH OPEN/CLOSED INDICATORS
BULLET PRESENT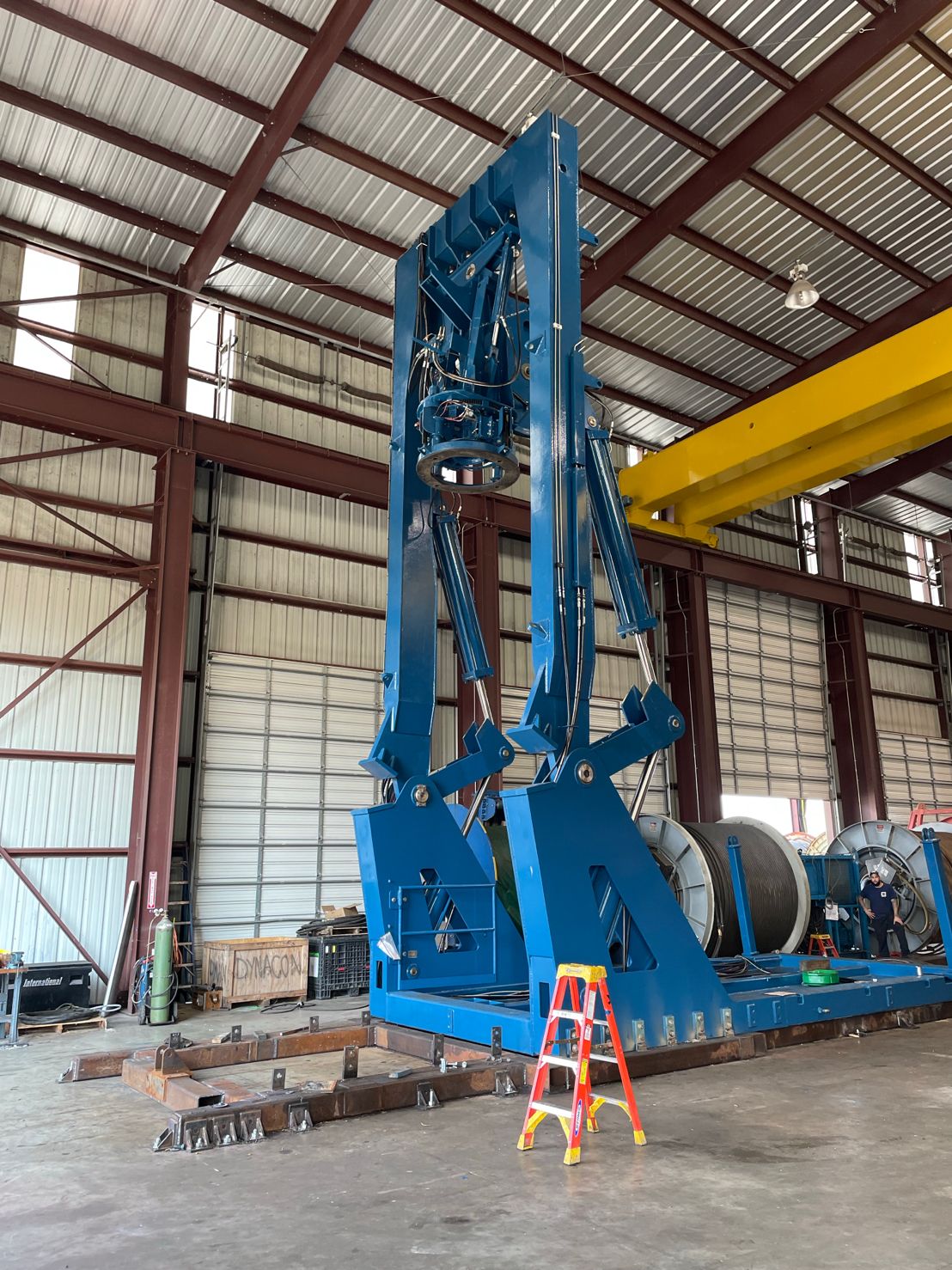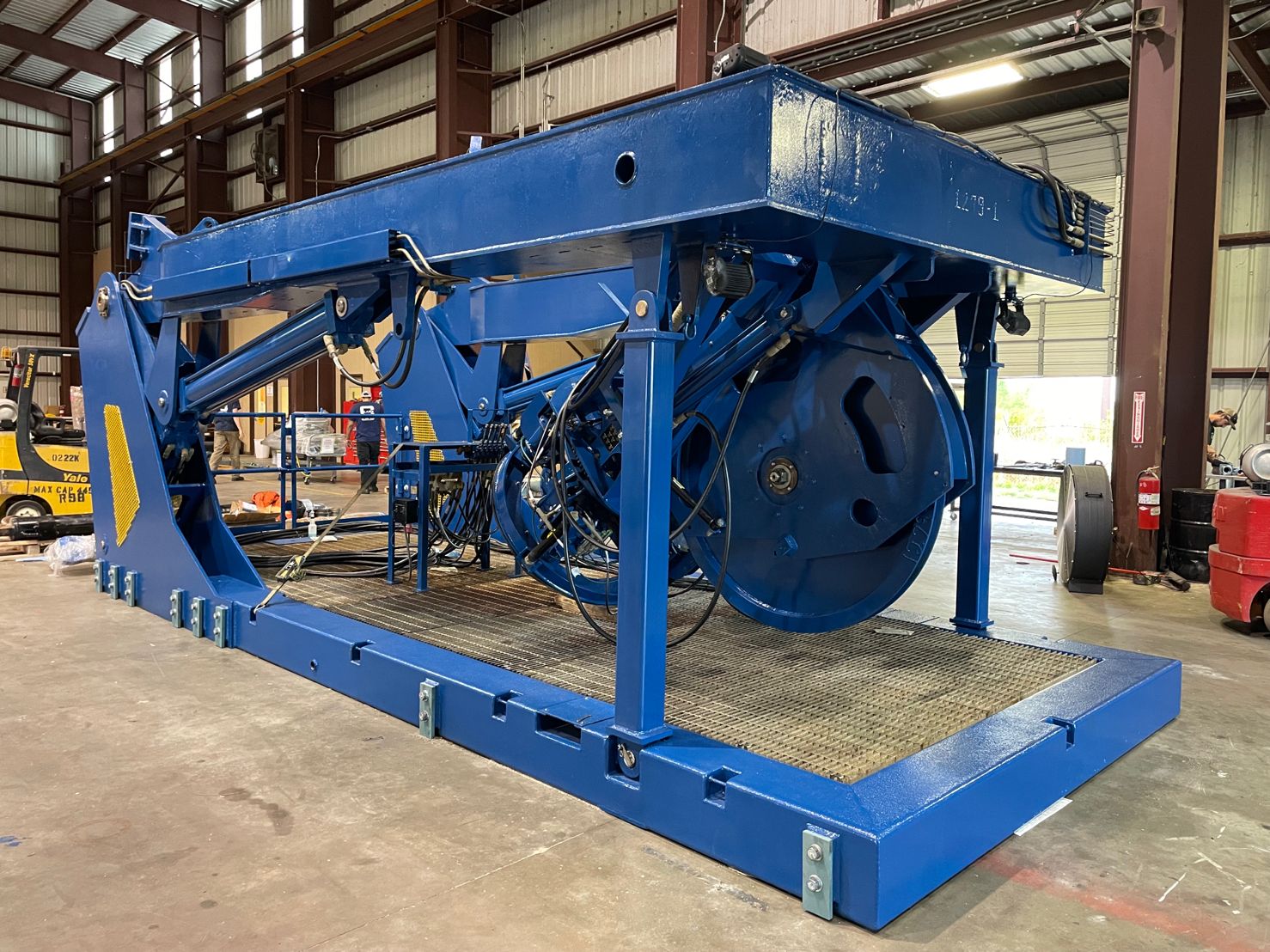 Elevate Your Offshore Operations with the CTA620
Don't settle for less when it comes to offshore operations. Discover how the CTA620 can redefine your launch and recovery process, bolster safety, and maximize efficiency. Our expert team is ready to assist you. Click below and reach out to us today.
Let Us Know What We Can Do For You
C-LARs, LLC is a world-class manufacturing company, capable of engineering and manufacturing custom solutions for hydralic and electrical systems, used around the world in all types of environments. Speak with one of our experienced associates to learn more.
Contact Us