 MODEL 214
General Purpose Electric
2-HP Oceanographic Winch
SPECIFICATIONS:
 Safe Working Load: 2,450 N (250 KG/550 LBS) @ Bare Drum
Maximum Line Pull: 3,064 N (315 KG/694 LBS) @ Bare Drum (125%)
Line Speed: 40 MPM (130 FPM) @ Bare Drum
Drum Capacity: 1500 Meters (4920 Feet) of 6.4 mm (.252″) diameter cable
DRUM DIMENSIONS:
Drum Core: 323.85 mm (12.75″)
Flange to Flange: 419.1 mm (16.5″)
Flange Diameter: 508 mm (20″)
OVERALL DIMENSIONS:
Height with Local: 898 mm (35″)
Width: 914 mm (36″)
Length: 1219 mm (48″)
Weight Without Cable: 189.5 KG (418 LBS)
STANDARD FEATURES:
Electro-Active Levelwind with Turning Sheave
Local Control With:
-Winch Joystick
-Power Shut-Off
-Power "ON" Indication
-Brake Release Indication
Failsafe Inline Brake
Aluminum Construction
230 VAC, Single Phase, 60 Hz Power Input
Simple Installation and Removal
OPTIONS:
Line Monitoring Display with Line Count and Line Tension
Remote Control with 15 Meter (50 Ft) Interconnect
Grooved Drum Liner
NOTE: These specifications are for a 2HP winch.  C-LARs can customize this style winch to meet the specific customer applications.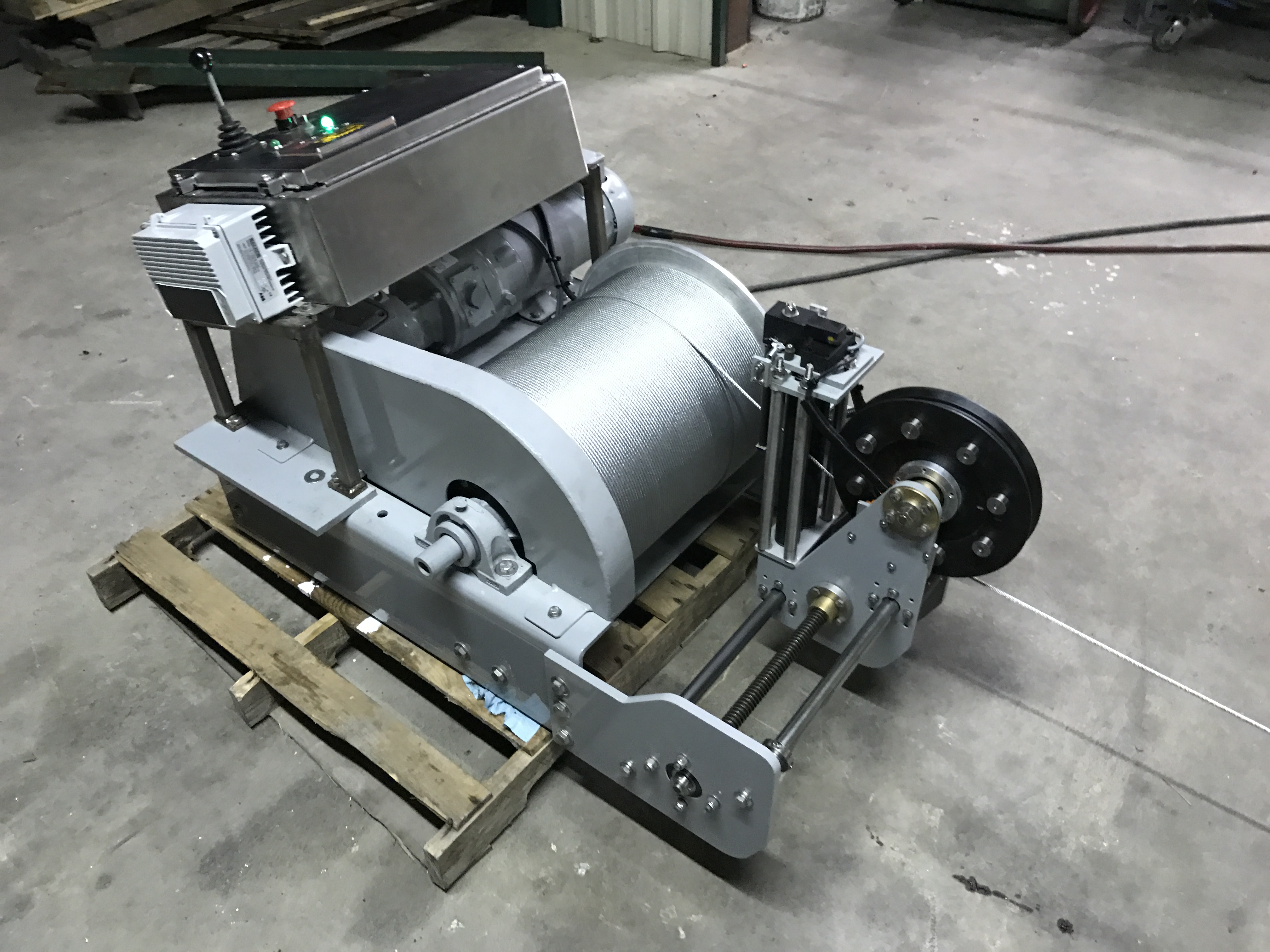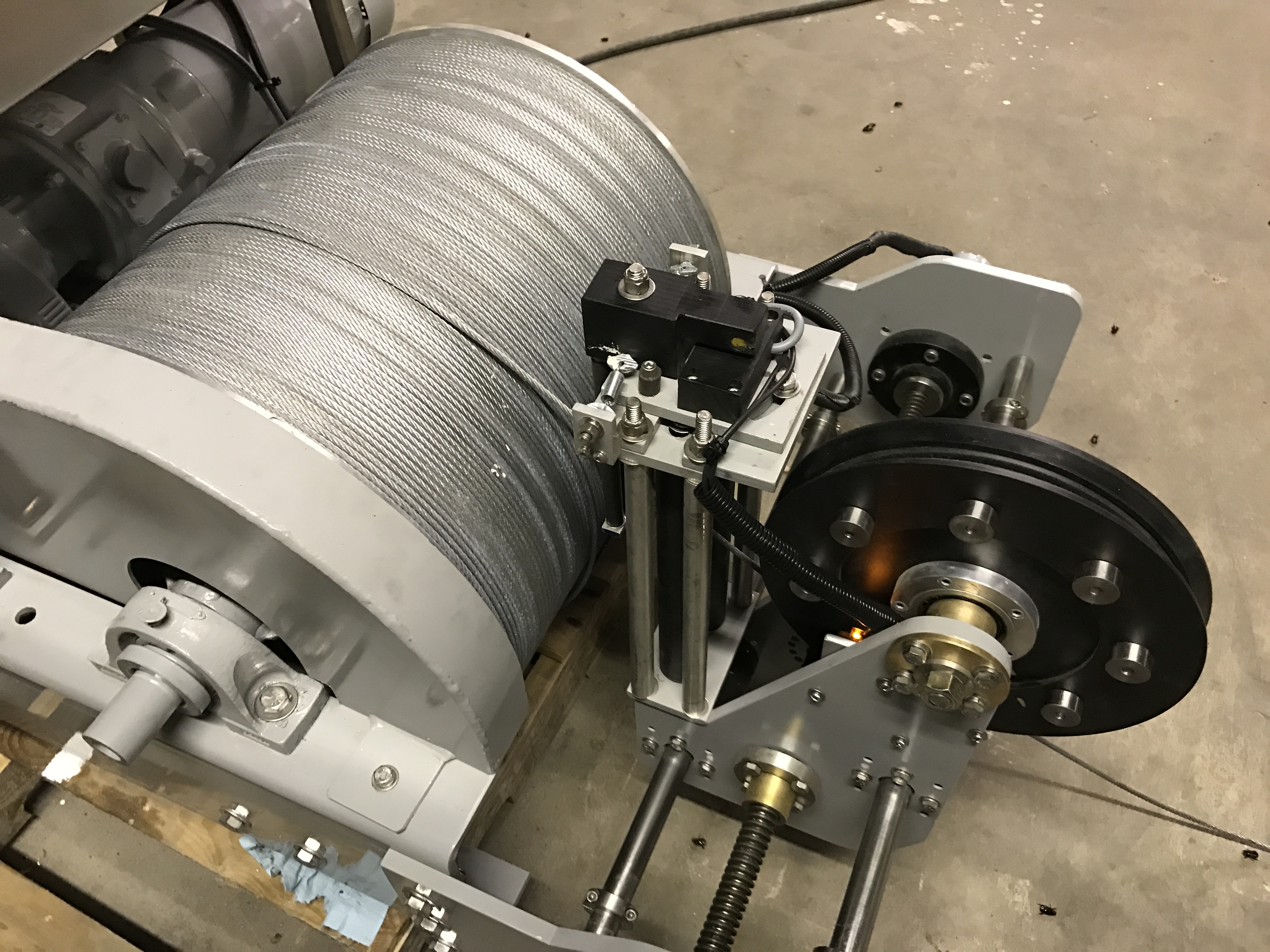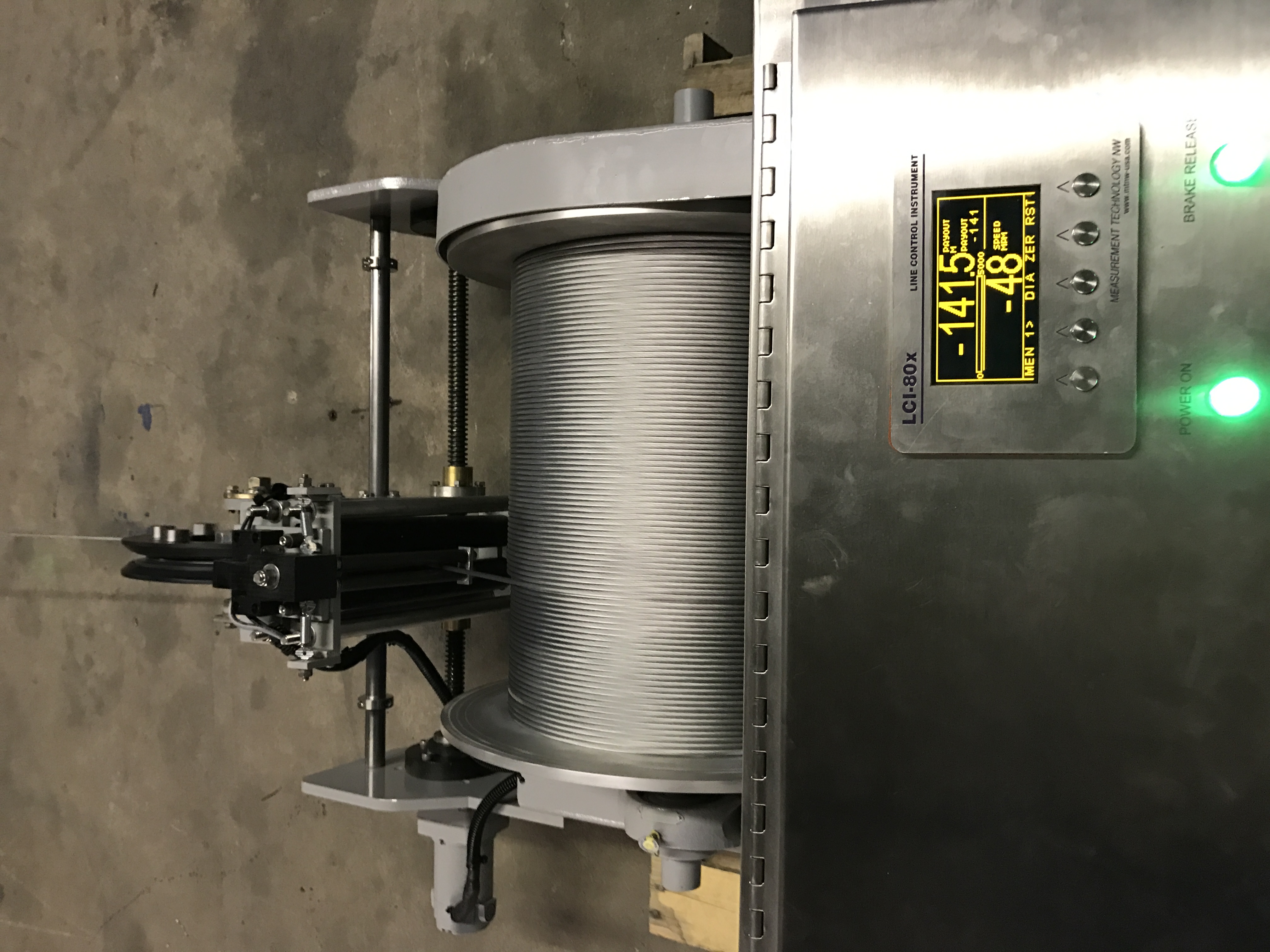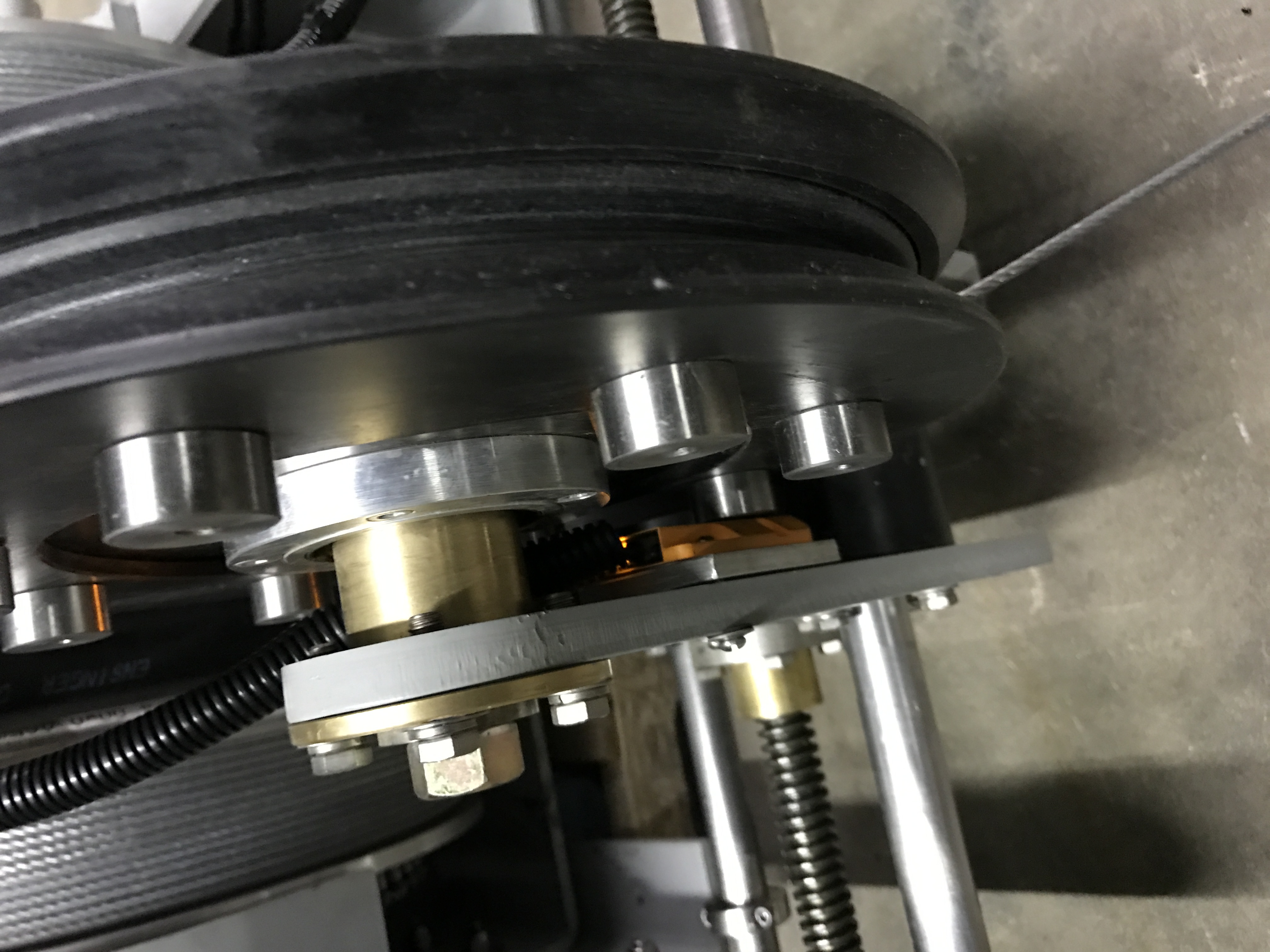 For More Information
If you would like to learn more about how C-LARs can provide you with engineering solutions and products, please reach out to any member of our leadership or sales team. We look forward to hearing from you!